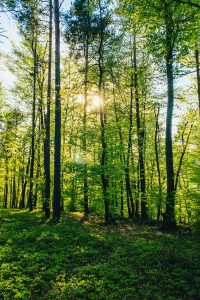 Neuromuscular Workout was named because we strive to make exercise smart; integrating your brain, senses, and your movement – meaning joint mobility and the muscle tissue surrounding it.
A neuromuscular training goal is to balance the workout between the body and the mind, in order to create mobility and flexibility whilst building strength that will last for life.
Regular exercise is one of the most effective ways to maintain health, which is why it is at the utmost importance that we can maintain a physically active life. It also results in positive physiological adaptations in the neuromuscular, cardiovascular and respiratory systems of the human body, that not only improve physical performance, but also helps to balance strength, endurance, mobility and rest.
Exercising needs countless adjustments throughout your life and therefore one cannot workout with the same exercise or discipline forever. We need to vary our activity according to where we are at in life.
It is the goal of Neuromuscuular Workout and the associated  APP, to help you integrate the necessary information, inspiration and variation to be active, healthy and comfortable throughout all stages of your life.
About the APP
The Neuromuscular Workout APP by Malou Deichmann, is a workout system that you can use as a support to your physical active life wherever you are and at your own pace.
The idea behind the Neuromuscular Workout exercises within the app, is to both prevent and recover from injuries before they become severe. These exercises can also be used in the stable phase after an acute injury, where the goal is to get back to a physical active life, or as day to day training aids to help maintain your strength and mobility.
At Neuromuscular Workout we focus on three overall categories of physical exercise:
Running and Sports Support.
Spine and Posture.
Recovery and Injury Prevention.
When using the APP, you can choose individual exercises within these categories and follow the videos for that particular exercise, or you can choose to follow one of the full Neuromuscular Workout programmed playlists of excecises.
In this way you can take control of your own physical well-being and train or recover at your own pace, and in the privacy of your own home.
The Neuromuscular Workout APP videos contain physical exercises that are considered strenuous physical activities.
Before you use the content of the APP, seek the advice of a physician or a physical therapist or another relevant medical personnel.